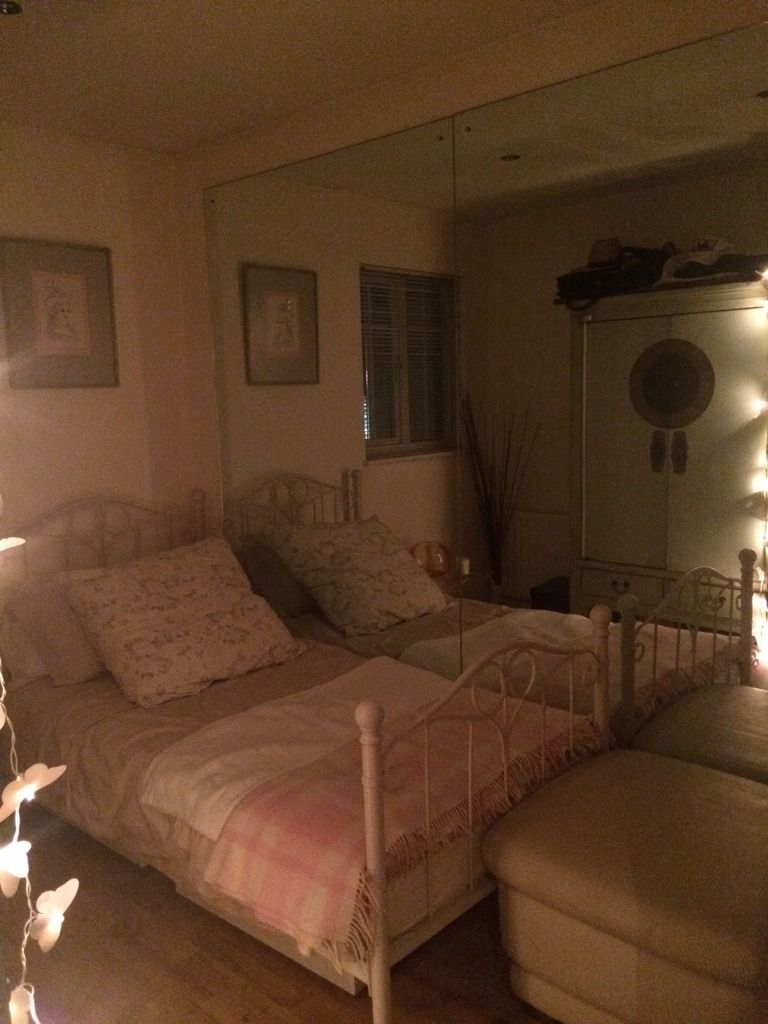 I am so blessed to have a friend who is a professional organiser. My friend Vicky Silverthorn has a company called 'You Need A Vicky'. She started the company several years ago, after realising through her work as a PA that what made the people that she was working with happiest was when she organised for them. She is really, really good at her job, and one of the leaders in her industry – she was advising on 'This Morning' a few weeks ago.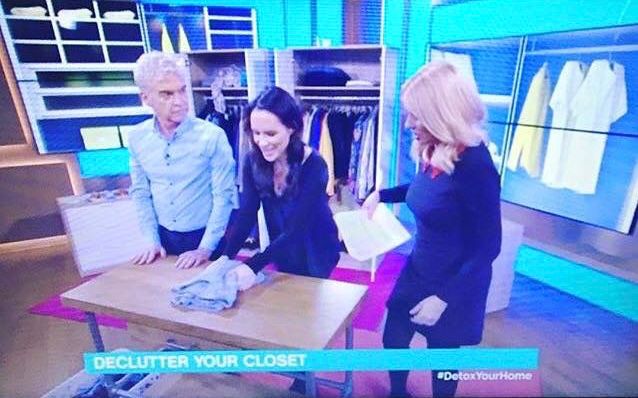 I am not organised. As much as it pains me to admit it, it's something I have to work really hard at. Quite simply I have too much stuff. I'm overwhelmed with goods. Beauty products, clothes that I'm convinced I will wear, shoes, bags, books, candles, photographs, memories – I'm a mess.
A day with Vicky may sound a little intimidating – welcoming someone into your home to cleanse the clutter from the root – but it's surprisingly cathartic. And I promise at the end of the day it is the best feeling possible.
When you know where things are life is easier. I am sick to death of searching for 'that earring' or 'that t-shirt' or a specific charger or a pair of shoes. My house isn't big and yet I seem to misplace a lot. What doesn't help is that I spend a lot of time not at home. I sleep at friend's houses, I travel – and packing stresses me out – end of story if I know where everything is the easier my life becomes.
One of Vicky's theories – you can go out and do a yoga class – you feel great. You return home to disary and you are undoing the good you have just done for yourself. A cluttered home can definitely make for a cluttered mind.
My Day
One of my spare bedrooms had become my dumping ground. Anything I didn't want to see was put in there. Suitcases (that should have been in the loft), products that I was getting to, clothes that I wanted to give to my sister, photo albums I am working on with a friend, exercise equipment, all my summer clothes. I had two drawers under the bed of stuff I would barely even check on. It wasn't a spare room and I didn't enjoy going into there.
I have a really useful upstairs cupboard, its big and it's deep, and much like the spare room I used it to throw stuff in that I didn't need at that moment. I would close the door on it and forget about it. What I needed in there was good use of practical items – ironing board, hoover, my receipts and statements that I need for tax.
In my bedroom's wardrobe, there is a top shelf that I keep bags in – and clothes that I need but I don't have space to hang or have in the drawers – shirts for example. It had all become a little inaccessible.
Vicky and her assistant Jenna arrived at 9.30am. It's a full day, and there are lots of decisions to be made on what goes and what stays. So I would recommend being present. We sorted out bags for charity, bags for my sister, and bags to go to the bin. Every drawer gets emptied and the contents categorised. Before Vicky showed me her methods I would open a drawer, rummage through it, pull a few things out, move things around and close it again. That doesn't work! It wasn't me looking at every item and making a decision as to whether it stays or goes.
Vicky suggests using a memory box for things that you don't need to see daily, but can't face saying  goodbye. In mine are tokens from places I've been, cards from people I love, and a few photos, and some really random things that only I would understand!
I got rid of so much such – I had a point of realisation that if I haven't used something in a long period of time it probably doesn't have a place in my home.
Skinny hangers make such a difference to the wardrobe – you can fit more in and they grip the clothes so no more sliding. Vicky sells them on her website HERE. I can fit pretty much double what I could with the old wooden hangers I bought when I moved into my house.
The Results
I can truly say Vicky makes my life easier. I felt so good after this day. I always think that I can focus and do a full reorganisation on my own, but the truth is I get overwhelmed,and I get sentimental – and having support there and clear methods in place gets the job done. There is also no option of starting the process and not finishing it, so you know that your identified areas by the end of the booked session WILL be organised. It's amazing how much you can do in a day.
For more information on Vicky's company or to contact her and her team visit http://www.youneedavicky.com