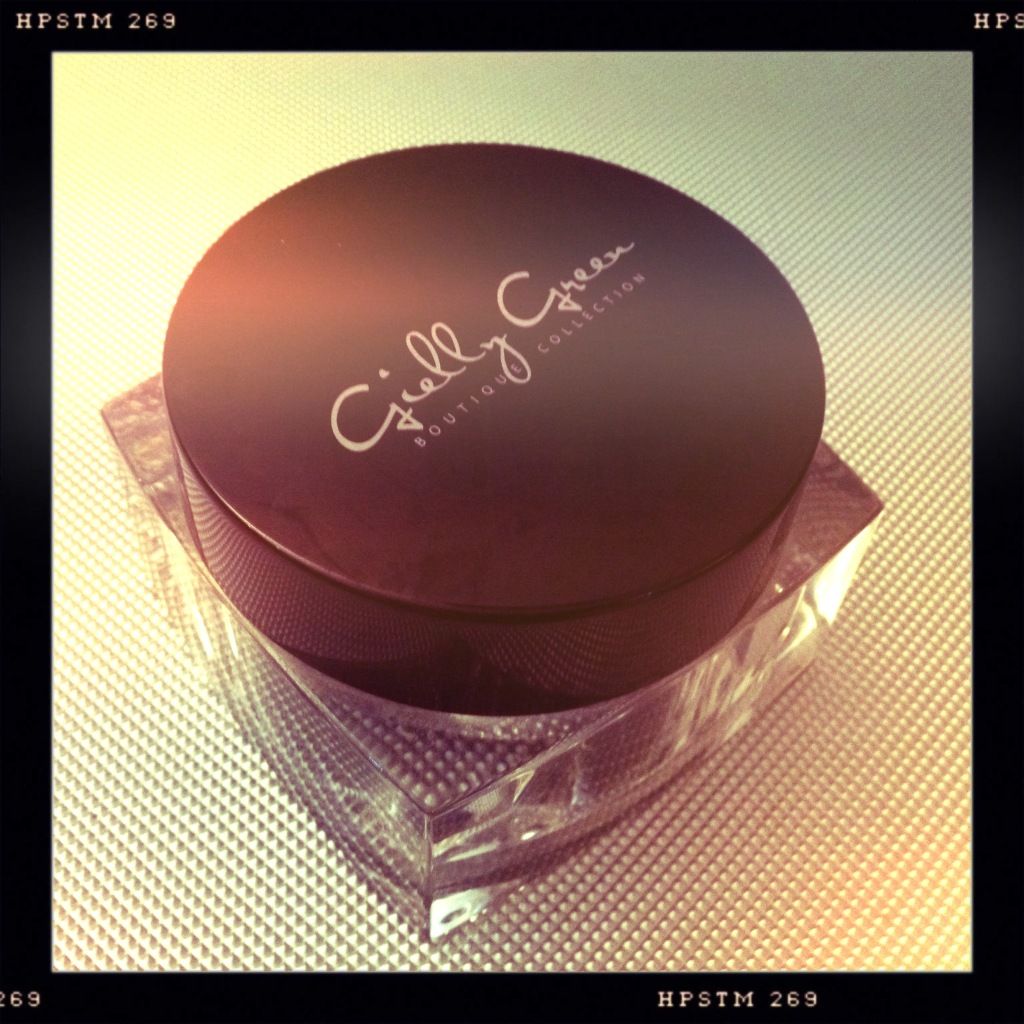 There is a hair mask that I have been using recently from the Gielly Green range. It reminded immediately of Terry's Chocolate Orange by smell! It's a pale brown heavy mixture by appearance. It is a mixture of mud, minerals and oils.
It is a completely natural mix of ingredients, which is the same as with every product in their range. No parabens, no synthetic added scent, no carcinogens, no SLS. Raw ingredients are sourced from around the world, processed naturally, and manufactured in the UK.
I am sometimes skeptical of completely natural products. I know that it is what many people insist upon these days – not me. Being completely truthful, I would rather find a product that works, than a product that is natural and doesn't. I'm all about best results. Dermalogica for example uses a mixture of science and nature. I have always liked that – a little of each – whatever is going to give the best results to the skin.
I would go as far as to say I have been bitterly disappointed in at least two natural ranges that I have tried over the years, and for some time these put me off completely. That isn't the case anymore. But my personal preference would still be to buy and use products that work for me – and of course like Argan Oil that I love so much, some of them may well be natural – my point being they don't have to be. I will buy either.
Nature aside, this hair mask is superb. My hair feels light, and incredibly healthy after using it. I wouldn't hesitate to recommend it to my dearest of friends, or family members – depending on their hair type of course!
My hair is smooth, and manageable – not remotely weighed down. My dry ends are soothed – the hair feels perfectly nourished. The ultra active ingredients in the mask smooth the cuticles of the hair shaft.
Best applied from scalp to ends. Gielly Green suggest leaving their mask on for 10-15 minutes. I have been leaving it on for somewhere between 5-10 minutes. Sometimes for even less time than that, depending on how much of a hurry I am in!
I should add that the actual scent of the 'Repair Mask' is fleur de vanilla and lemongrass. I promise it smells more like chocolate orange!!
I can't wait to try more from this luxurious range. I have to admit that from time to time it crosses my mind that significantly smaller companies can't produce products to such high quality as the big established hair ranges such as Phyto, Fekkai, Kerestase and Ojon. Again this unfortunate opinion comes down to trying things, not being incredibly impressed, and going back to the ranges that I know will deliver. I can be swayed however by packaging, hype(!), recommendations and reviews – and of course because I love to try everything.
This product did impress me – very much.
I am not sitting here, with it beside me, wishing that it was Shu Umeura instead.
Intended for Hair Type – Dry, Coloured, Problematic, Damaged
 Size of Tub – 200ml
 Price – £29.50
 My Rating – 5/5
To buy with free worldwide postage – http://www.beautybay.com/giellygreen