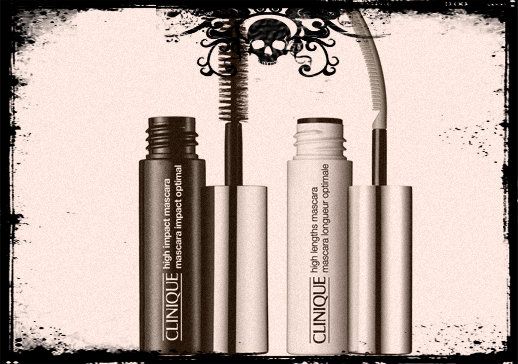 Take your current mascara (any brand you like!) to a Clinique counter in any UK or Ireland Debenhams store, between 14th-20th May 2012, and exchange it for your choice of a sample of either the 'High Lengths Mascara' or 'High Impact Mascara.
This is a great idea for anyone who has a mascara that is disappointing them results wise – or even very cheekily – a mascara that needs replacing! Or indeed a cheap spare mascara that you only use from time to time.
I absolutely love Clinique's High Impact Mascara, it is the current one in my make up bag. I haven't as yet tried their 'High Lengths Mascara', but I think this may be a good opportunity for me to do so!
It is one per person, and only vaild while stocks last.
I have also just discovered an offer on the Debenhams website, while I was searching for the Clinique links below, that I may be very late to, but I will quickly mention anyway!
They have their 2012 award winning beauty products on a 10% off offer – this expires on the 13th May. So for example the Urban Decay Naked Palette, that I have previously written about, Hoola Bronzer by Benefit, Bobbi Brown's Long Wear Gel Eyeliner, and so many others. It's really fun to look through and see which products they chose as their champions anyway!
Links
Debenhams Store Finder – http://www.debenhams.co.uk/stores
Clinique at Debenhams – http://www.debenhams.co.uk/clinique
10% off Award Winners at Debenhams – http://www.debenhams.co.uk/awardwinners