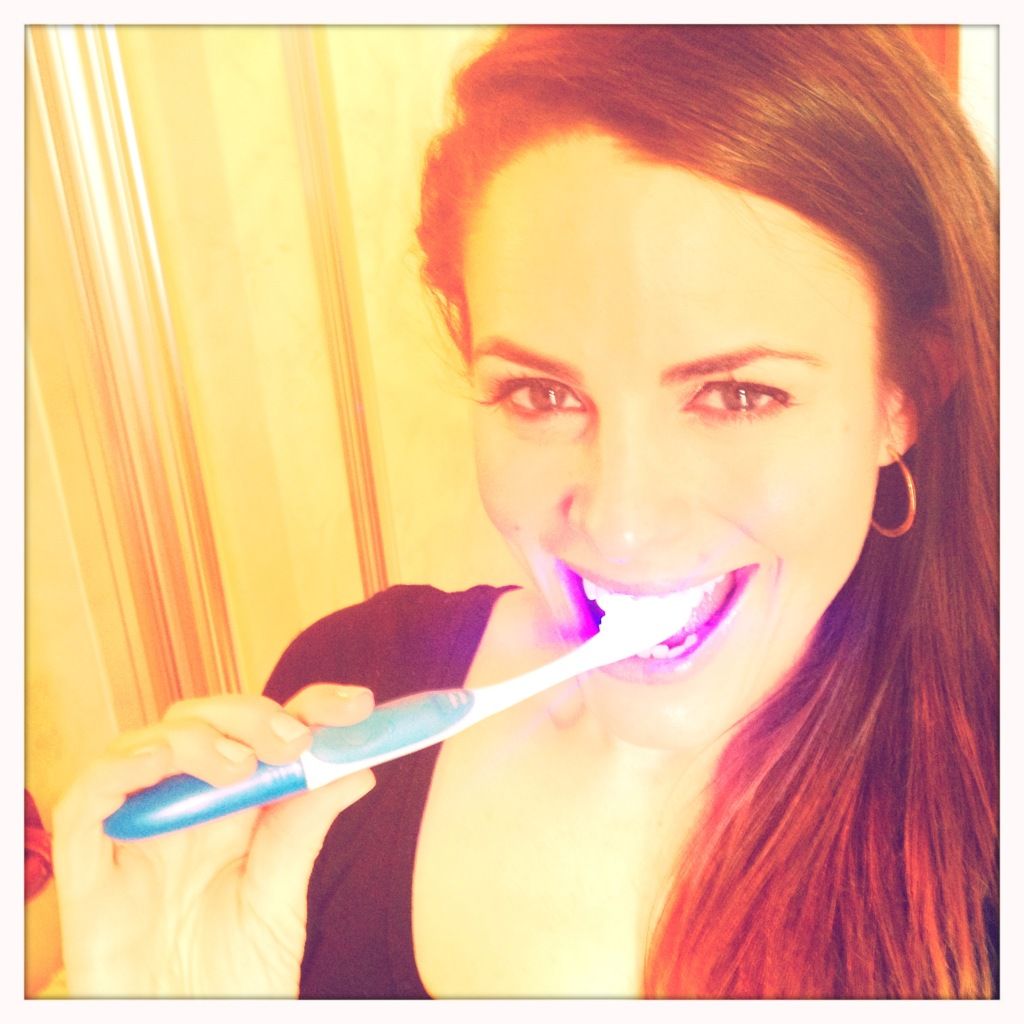 My mother bought me a new electric toothbrush for Christmas. I was really enjoying using it, until the Blue Illume Toothbrush arrived at my front door.
I had enthusiastically agreed, to have a toothbrush sent to me, from a man who had emailed me from Sweden. It sounded different, and exciting, but I was skeptical all the same. This was a product, after all, that emits bright blue light, and claims to whiten teeth, as well as effectively rid the mouth of bacteria, whilst using nothing but it, and regular toothpaste.
This is not UV light, and is perfectly safe to use!
'Blue illume toothbrush forming a thin slice of blue light in the wavelength range 450 nm with an output of 100 milliwatts constant radiation flux, which kills harmful VSC-producing bacteria on contact. The blue light induces a photodynamic reaction that kills microorganisms on contact. When the proportion of harmful pathogens decreases, the proportion of helpful bacteria increases, which helps the gums are kept healthy.'
Very technical. To break it down, bad breath is caused by bacteria – as is gum disease – and plaque. The blue light helps to eliminate this bacteria.
It is a very nice to use, high quality, toothbrush. There is a button on the front that turns on the blue light. It is extremely possible and achievable to brush your teeth in the dark!
I have fairly white teeth, and yet of course have an interest in keeping them white, and looking healthy. Teeth are vital. I want to keep mine as healthy as I possibly can. Dental problems are fairly far down the list, in terms of what's fun in life.
I really like the brush, I'm lookimg forward to it being sold in the UK. It's a brush that has been developed and primarily sold in Scandinavia. And the reason they wanted people to try them, and write an honest report, is because they are soon to be sold elsewhere in Europe – including the UK.
For now it is possible to buy on their website. With shipping included the cost is £16.50. I would be inclined to suggest, waiting for them to be distributed here – I'm sure that the price will be significantly lower. I will contact the gentleman in Sweden, and ask when that may be.
I think that an electric version of this brush, could be a very good toothbrush option indeed. Maybe that will be something that they will be looking into doing in the future.
Incidentally, I would have used regular toothpaste with this brush, but I was already using a tube of iwhite toothpaste that I got in Dublin, that I absolutely love and can't wait to get more of. They also do a teeth whitening kit, which works, and for teeth whitening is cheap (€29.99) but it literally cannot be used on sensitive teeth.
Blue Illume Toothbrush Website