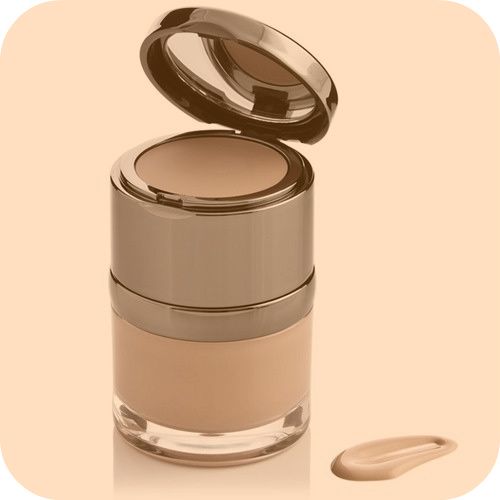 Foundation doesn't have to be heavy, or obvious. This particular one, I chose as my 'foundation of 2011', in my end of year blog!
Daniel Sandler's 'Invisible Radiance Foundation and Concealer' is a fabulously light dewy foundation, with a concealer in the lid, for under eyes, and blemishes.
I have always been a huge fan of Daniel Sandler's. I mentioned in a previous blog, that I did about his Watercolour Blush, he did my make up for a photoshoot a few years ago, and that's when I discovered his fabulous range.
I was truly upset when Daniel's 'Knock it on the Head' concealer stopped being made, so upset that I had to message him! But this creamy concealer in the lid, is perfect for under the eyes. I am not a fan of drying concealers, especially when applying to the eye area, they can be really unflattering, and hard to put on, which isn't good for the delicate under eye skin.
This foundation and concealer is all perfectly easy to apply with fingers in a hurry, the foundation is so smooth. I nearly ran out of the door to the theatre in Darlington two weeks ago, without a scrap of make up on. I had just been running, and then showered, I had soaking wet hair. I took one glance in the mirror, and thought to myself, I could look so much better in less than a minute. I used the concealer, and foundation – it's extremely light and easy to work with – and being contained in one pot for hurried moments, is also very helpful. I brushed my hair, put it back into a bun, and kept on running!
People tell me that they have never worn foundation, I think the idea of foundation scares some people. But for anyone without perfectly flawless, even skin, foundation can be a skin enhancer, the right foundation can make you look years younger. I completely agree that a bad foundation, that is wrong in shade or texture, is far worse than going without.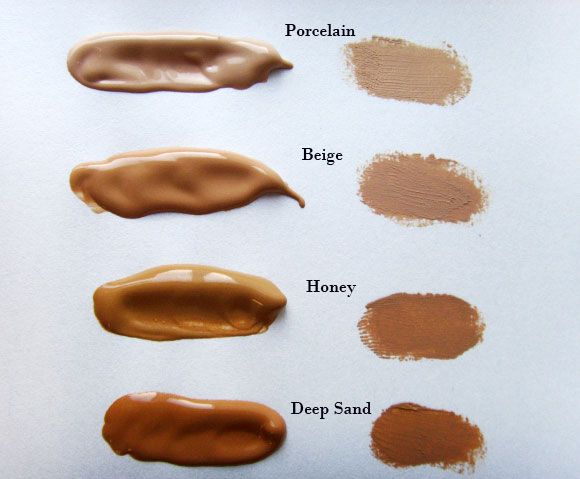 I asked Daniel, if he would be so kind as to share, some foundation words of wisdom…
Tip from Daniel –
"First dampen your Base brush with a little water then apply the foundation. You'll get a faster and more even-finish rather than using a dry brush.
Always apply foundation onto eye lids and under eyes to immediately brighten the area , that way you won't need as much concealer to disguise dark circles, or broken capillaries. "
Currently, the combined Invisible Radiance Foundation and Concealer duo, which has a RRP of £28.00, comes in four shades – Porcelain, Beige, Honey, and Deep Sand.
Daniel's product range is available in Urban Retreat on the 5th floor of Harrods, and also in Urban Retreat in Harvey Nichols in Manchester. If you are near either store, it is a great range – all of it – fabulous quality, and the products are things that Daniel actually wants to use on his clients, when he does their make up.
Just as a reference point, I wear the shade 'Beige' – it is pictured with me below! And I do have his base brush. I mentioned in my 'Products of March' blog that when people ask me where to look for new make up brushes, Daniel's would always spring to mind.
There are various offers on on this foundation, at QVC and yourtruecolours but neither of these websites have every colour in stock, which is frustrating because I always like to find the cheapest possible way for people to buy something. I have added the links anyway, just incase the colour that you would need is indeed in stock; the darker ones are, and the lighter ones aren't, basically.
Lookfantastic is always the best place to buy from if possible because of their free worldwide postage. I have checked today (June) and the price is £22.40 and every colour is in stock http://www.lookfantastic.com/dsfoundation – be sure to select 'Invisible Radiance' and not 'Waterbase' these are two different foundations altogether and yet show on the same page.
escentual.com has the foundation priced at £28.00 and all of the shades are in stock –  http://www.escentual.com/dsfoundation