We all know that getting enough sleep is good for us. I have a mental block when it comes to sleeping. I keep myself awake at night, doing all of the things I feel can't wait another moment, and then in the morning I feel too guilty to lie in, even though I am currently working nights in the theatre. Whether I'm working in the evenings or not, I always feel too guilty to lie in, it must have been my mother when I was a child, telling me I was wasting the day!
The result of all this, is about 5-6 hours sleep a night – this is the case at the moment anyway. My sleep patterns are always erratic. I am an extremely light sleeper and have to sleep in an eye mask, and with ear plugs. I love sleeping in the afternoon whenever I can, and am free to, even 10 minutes helps me, I always feel better for it. I sleep better away from home, because there feels like less that needs to be done. No tidying, or paperwork. All of this, of course, implies that my sleeping problems are all created in my head – implications aside, I know they are.
I asked for some advice when having reflexology a few months ago, and last week I asked my reflexologist Paolo, to remind me which pressure points can be worked on at home, when struggling to sleep and relax.
Reflexology is something I feel I benefit from tremendously, and I'm often being asked questions about it. But today – pressure points to use at home to help with sleeping, relaxing and other things too. The hands have pressure points just as our feet do, as do our faces, so there are some straightforward pressure points to use, without reaching for our feet.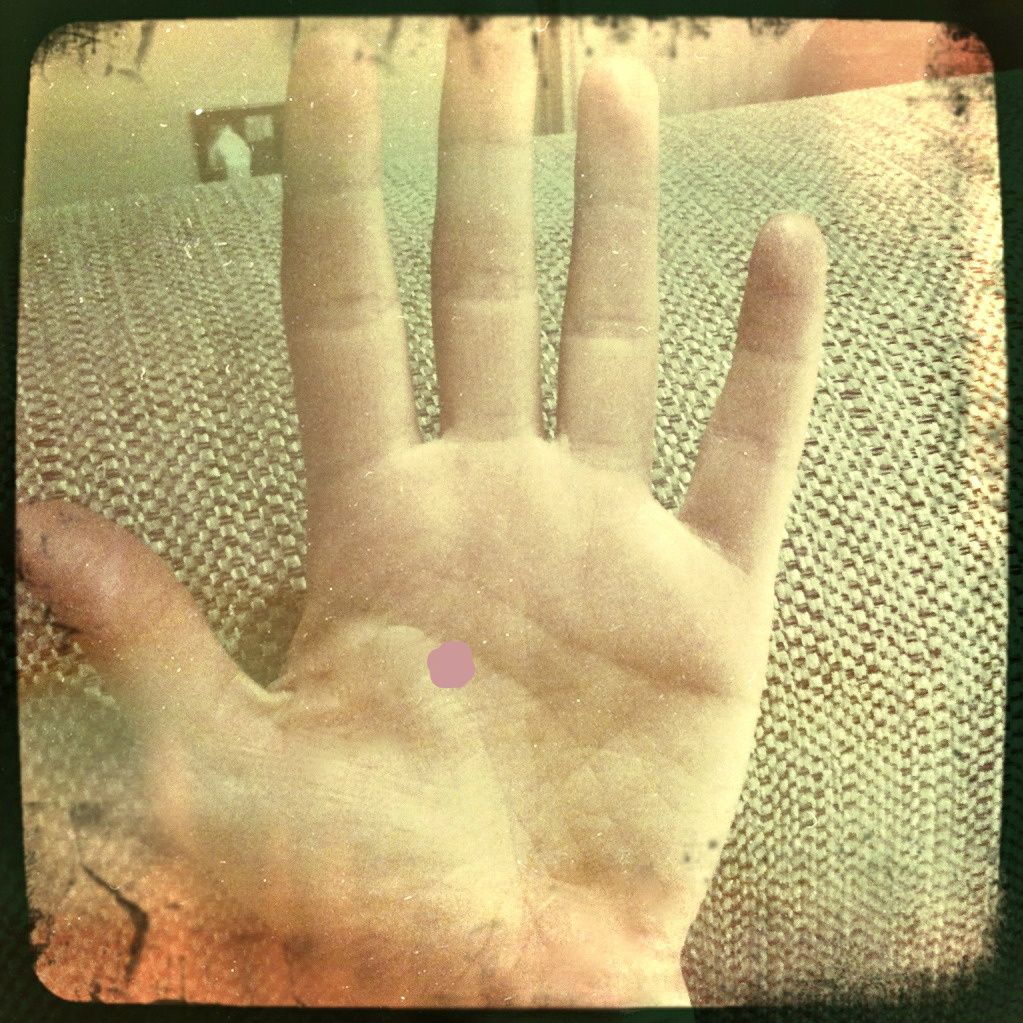 Solar Plexus – Cup your hand, find the deepest point of the palm when it is cupped – mine is in line with the gap of my index and middle finger (I have marked with a pink dot on the photograph above). Press into it, I use the opposite thumb to do so. Paolo tells me that the Solar Plexus helps to significantly reduce stress, it is beneficial throughout the day at stressful moments, not just when trying to relax and sleep. It is interesting to think of people, when stressed or anxious, rubbing their hands. The body often helps us in a subconscious way. Pressing between the eyebrows (solar plexus), and also at the same time pressing into the bottom point of the cheek bone (neurovascular point) is meant to be the most effective of all (photograph below).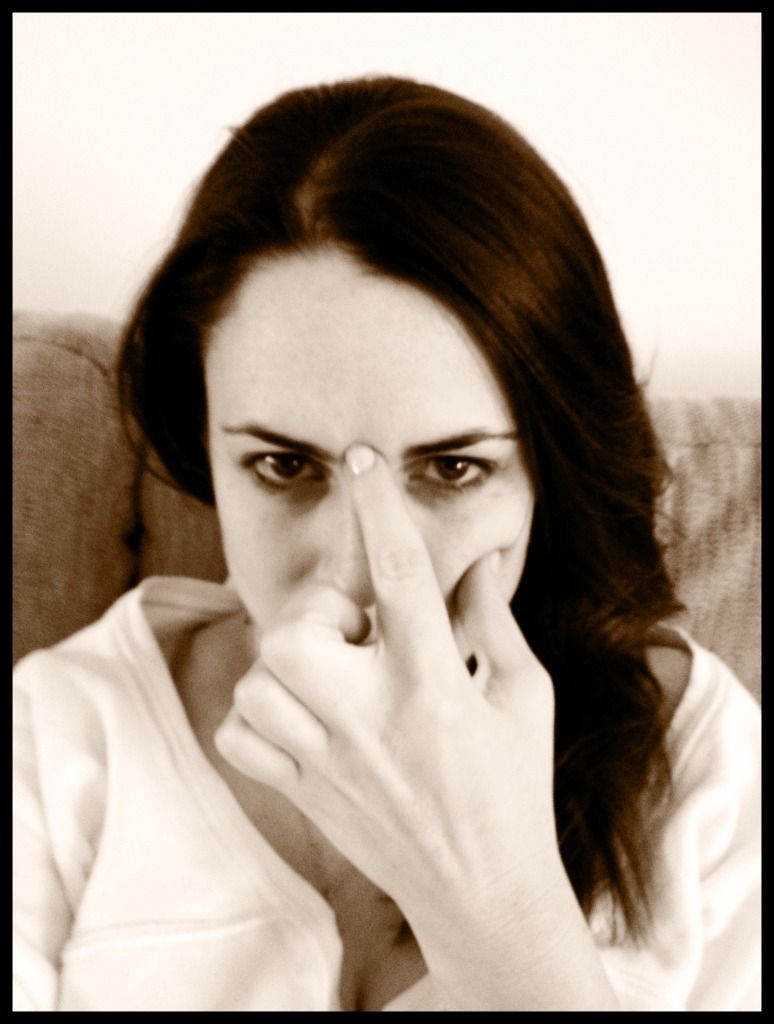 Pituitary Gland –  Located on the thumb – some people including me – have a tiny bit that sticks out on the pad of the thumb, that is the pituitary gland. It is also where your thumb print becomes a swirl. Taking a pencil with a rubber on the end press into this point for 10 seconds a few times a day. It helps with balancing hormonal levels, and helps during stress or PMT or if you can't relax and sleep.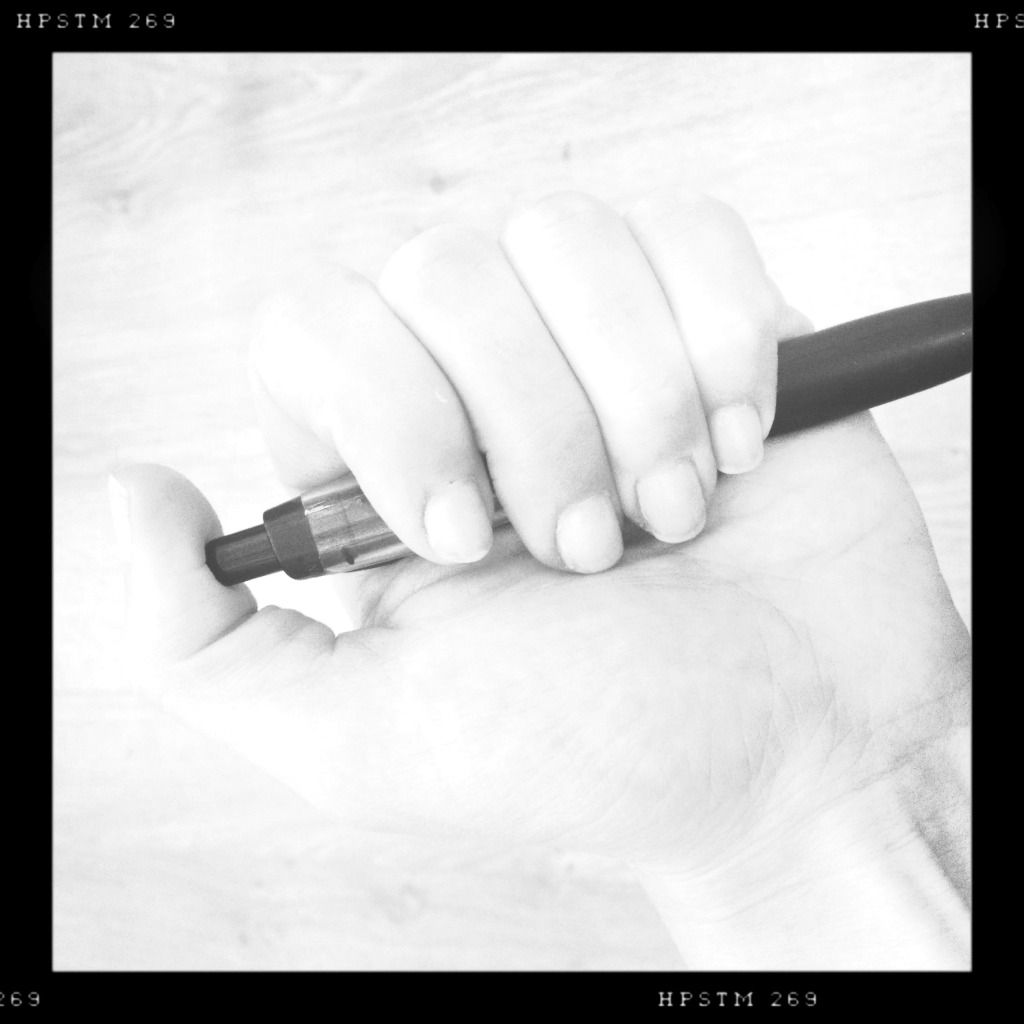 Sinus – If you have a cold or are feeling congested, massage your fingers, with good pressure. It will help with clearing sinusitis, do it a few times a day. Paolo says that doing this will leave you with sense of lightness because the meridians (energy channels) end at the tips of the fingers.
Constipation – If you feel constipated, you can make a fist with your hand, and massage the palm of your other hand. Concentrate on the outer part of hand and the centre – this will stimulate Large intestines.
Negative Thoughts – Rub up and down by your ears, I use primarily my index fingers on each side of my face. Paolo says this stimulates an acupuncture point, that helps to rid negative thoughts, by releasing the part of the brain in which we store them. 15 times to open, and repeat 15 times again to close. A busy brain, often with worries, is definitely a major sleep inhibitor.
My cocktail for a beautiful sleep, my many and varied favourites-
Holistic Silk Eye Mask – My number one sleep priority. I have slept with an eyemask, ever since buying my first Holistic Silk one in Brighton six years ago. I wear it every night. It is filled with lavender. These are not cheap, but considering I wear it nightly, it's worth the approx £40 that they cost.
 I slept with it every single night in the tent in Norway, whilst doing 71 Degrees North. It also prevented me not waking up with frozen eyelashes as some other people did!
Earplugs – I prefer foam not wax. I shouldn't really be advocating earplugs at all, I don't believe they are ideal night after night. But if they help you get off to sleep by blocking out a little noise and putting you in your own world, as they do for me, then I think they are helpful!
Elemis Spa at Home Products – Quiet Mind Temple Balm, and Quiet Mind Room Mist from Elemis' Spa at Home product line, have been my saviours of late. I use a little on my wrists and pulse points of my neck, and ear lobes nightly. And I spritz my pillows with the room mist. Fragranced with  patchouli, eucalyptus and ho wood oils.
Bath – A hot bath, is always way to start feeling sleepy, and relax. My favourite nighttime oils for the bath are most definitely ESPA's Soothing Bath Oil (Sandalwood and Myrrh) – their Soothing candle is also on my sleepy list, and Aromatherapy Associates De-Stress Mind Bath and Body (Frankincense & Petitgrain). I had a fabulous treatment at the new Aromatherapy Associates treatment rooms, on Montpellier Street in Knightsbridge, a few months ago when I was feeling particularly restless, and I can't remember ever feeling so completely and utterly relaxed.
Phones off – Vital, absolutely vital. If I see my phone light up, even on silent, I think maybe I should just glance at it. Another huge problem for me with my phone is that I use it as an alarm clock, so I will sometimes press on it in the night to check what time it is, and by doing that I see texts and instant messages, and facebook updates all neatly listed for my attention under the time. I try not to look. Then I do. It is so much better to realise that a phone's alarm clock will still go off when the phone is turned off. If you are someone, like me, who likes to check the time, a watch next to the bed, is much less of a distraction. It is not essential to get back to people immediately, especially when you are sleeping. As for my lovely friends, who leave their phones on full volume overnight – madness!
Links-
Holistic Silk Eye Mask – two website options – the cult beauty one is cheaper at £36.00, but there is only one colour option
Cult Beauty or Holistic Silk Official Website
Elemis Quiet Mind Temple Balm 15ml £14.00
Elemis Quiet Mind Room Spray 50ml £15.00
ESPA Soothing Bath Oil 100ml £26.50
Aromatherapy Associates De-Stress Mind 55ml £37.00 (currently, updated June, £29.60- I think they may be changing packaging)
Paolo works at Neville Hair and Beauty in Knightsbridge, for his tips he is contactable and followable on his facebook page http://www.facebook.com/paololai
Please share with me, things that work for you, I would be very interested to hear.
Sleep well