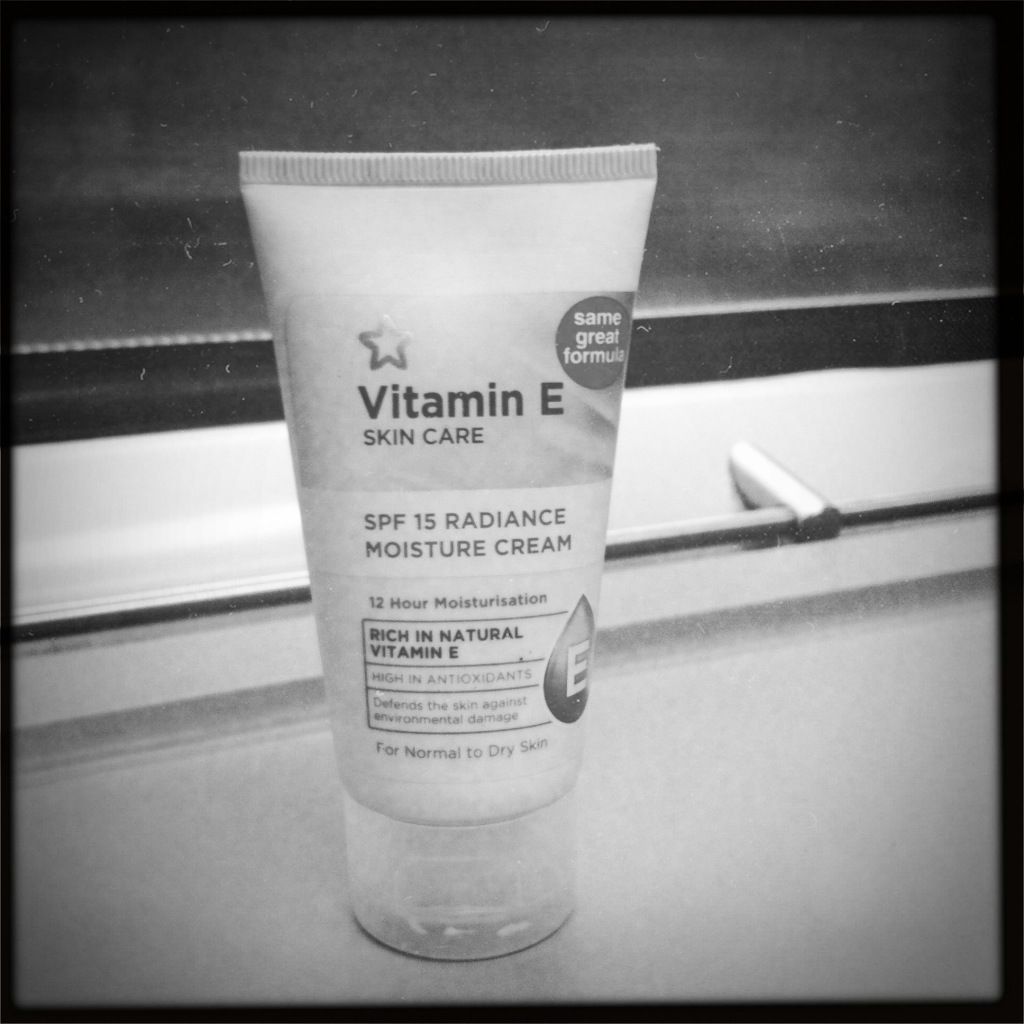 Merry Monday –
This week's product of the week, is in my opinion, the best value for money product I have written about to date. This moisturiser has only been in my possession for two weeks, and I am completely addicted. I bought it, after make up artist Liz Beckett named it in a blog I did with her, as one of her top five products. READ
I use it, in some capacity, daily.
It is priced at £2.99 for 50ml. Perfect size for travel in my handbag – which is exactly where it is living – as I tour around the country, from theatre to theatre, with Murder on the Nile.
It contains naturally sourced Vitamin E, along with a skin conditioning multivitamin complex, the minimum SPF (15) that we should all be wearing every day of the year, it gives notable illumination to the skin, and provides 12 hours moisturisation.
I wouldn't especially recommend this as a stand alone moisturiser for dryer skins – although there would be nothing wrong with trying it for yourself. It isn't hugely moisturising – considering it is recommmended for normal to dry skins – but used over a serum or a hydrating booster it's certainly enough for me.
The way I actually like to use this product isn't as my morning daily moisturiser primarily, but as a pick up for skin during the day. Liz suggested this particular version of use, and I find it extremely effective. During the day, at any time the skin needs a lift – even over make up – I squeeze a little into the palm of my hands, rub them gently together, and pat my hands over my face. The patting action as oppossed to rubbing, means that any make up underneath won't move – just do it gently.
Wash your hands, or carry a small sanitiser with it (I like Carex), so that the hands pressing all over your face, are clean hands! Common sense I know, but I battle with breakouts from time to time, so am as careful as I can be.
Vitamin E Radiance Moisture Cream SPF 15 – http://www.superdrug.co.uk/vitamineradiance