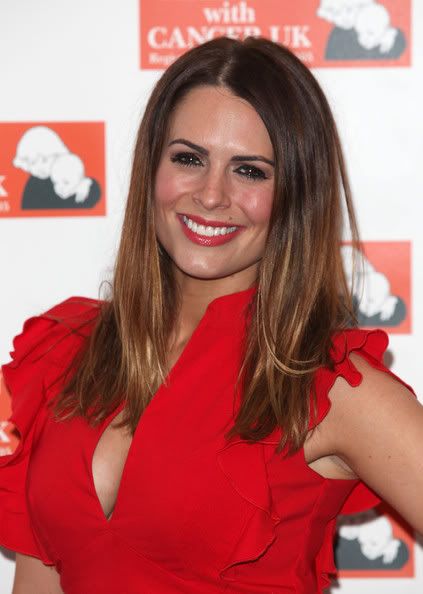 I bought Babyliss Big Hair after a lady who reads the blog asked me to try it out for her! I wouldn't usually buy something for this reason, or I could run into financial difficulties, but I too, was curious about the big barrelled hot air brush.
This is what Babyliss say about their product –
'Big Hair gives you hair that's shiny, sexy and totally fabulous. It's the bigger, the better when it comes to fashionable hair, and Big Hair will give you that beautiful on-trend look.'
Now I do absolutely love using it. It's designed for use on nearly dry hair. I haven't come remotely close, to achieving the results shown in the pictures on their website, but with some practise and by using it on small sections of hair rather than large chunks, it does give me a different finish to a home done blow dry.
Volume at the root can be a tricky thing to achieve at home- for me anyway. This seems to help with that. I have gone frantically at my hair in a hurry, not sectioning it, and more than likely not letting it dry enough beforehand, and the results are not pretty. It's important to properly section up the hair, and to do it in small section, by small section, for the best results.
I tend to wash my hair, get totally ready while it is part drying, and then last of all use the Babyliss Big Hair Brush. If my hair is still far too wet, a blast all over from the hairdryer is sometimes necessary.
There are two buttons that make the brush rotate in opposite directions. When holding it in the right hand, then the left hand, at an angle, then upside down, it can be a little difficult to remember which button spins the brush which way, and which way you want the brush to be spinning in the first place, most importantly. I have made that sound very complicated indeed, but it does take a little bit of practise and perseverance initially. Their video guide online makes it look oh so easy!!
It is great for giving the hair a natural looking flick out at the bottom, and also for creating body – and a look somewhere between tonged and straight – which a lot of people see no 'at home' alternative to.
The photo of me above was a photo taken in November, I was very new to using the brush, but I'm using because it's a genuine reflection of how my hair looked, maybe 3 hours on. Not desperately different to if I had blow-dried it perhaps? I think, I still have to practise some more, but I am happy I bought it. It's a lot more fun than a hairdryer….
The brush retails at £45.00, there are some offers on currently for Christmas, amazon.co.uk is by far the cheapest currently (updated June 2012) it is priced with free delivery at £30.50 http://www.amazon.co.uk/babylissbighair
Babyliss Video – http://youtu.be/WdFTHlupxb4
Please do let me know, if anyone has this brush or has tried this brush, which products seem to be effective for use along side it. Love to hear your feedback, as always.
Susie X