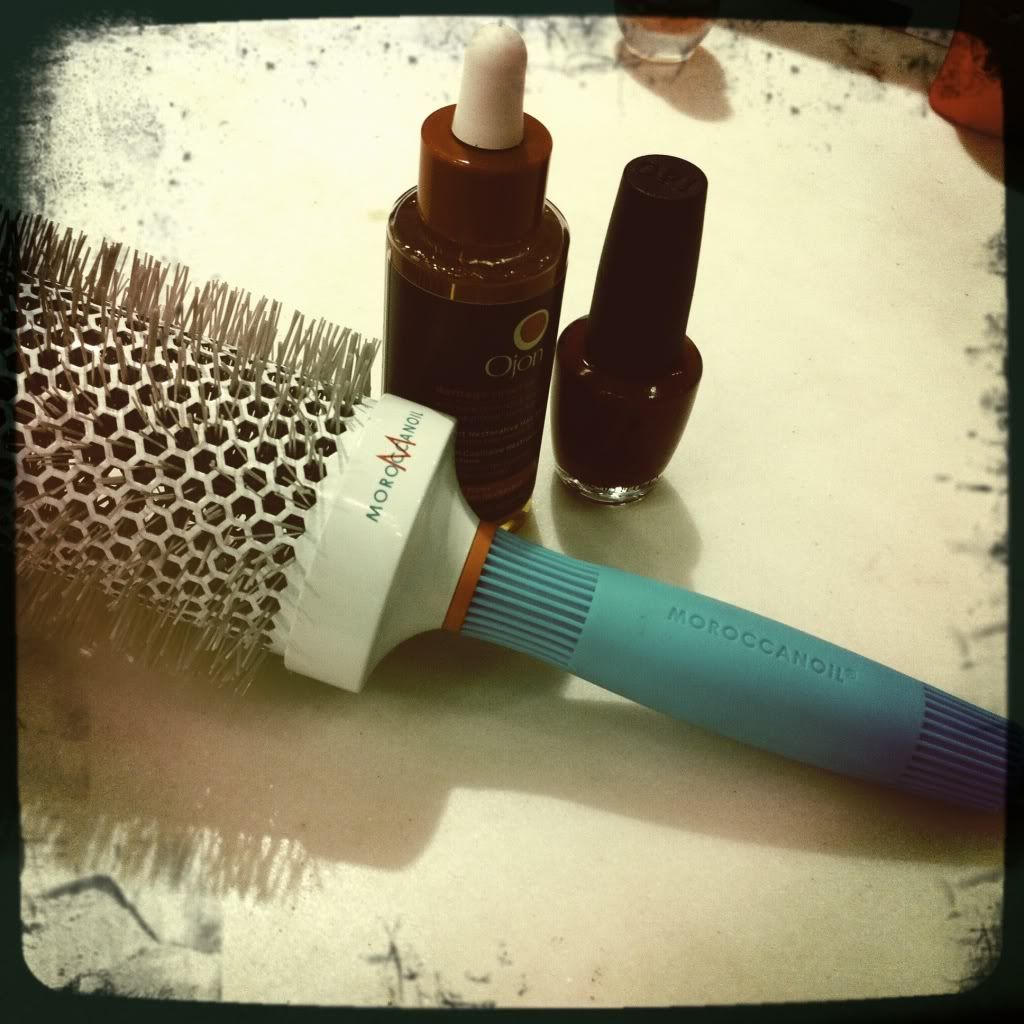 One of my favourite things about LA, is the strip malls. I wouldn't say they would be everyone's favourite thing, but amongst the brilliant shops that mean you can literally find anything and everything on every street, there are endless drop in nail and massage places.
Everywhere, littered on every street, every corner, is at the very least a nail bar.
Beauty in LA is accessible – you also have a huge choice of where you go – and how much you to pay.
Everywhere seems good, even if some places are more luxurious than others, if they aren't good, they don't survive.
I love the valley. I went to Zia Threading this week, it's attached to 'Westfield Fashion Square' in Sherman Oaks. They charge $8.99 for eyebrow threading and $4.99 for upper lip.  They are excellent. It's a very strange large room, that feels like somebody's unfurnished living room. Having said that, if someone is doing my eyebrows really well, I don't care how strange the room is.
I've had a really persistent headache for the last few days, I drove to Ventura Blvd, and drove until I found a massage place – on the corner of Ventura and Dixie Canyon. I walked in without an appointment, and had an incredibly strong massage. The thai massage here is ironically far better than the thai massage in Thailand. I didn't feel a Thai massage was what I needed for a headache, so I had a massage that just concentrated on my back, neck, shoulders and head. It was painful, but probably exactly what I needed. Everywhere I've dropped into over the years for massage here, is exceptionally good. Most places are approximately $45.00 for 60 minutes.
The other fabulous place, I discovered only this week, is a place called 'Naimie's'. It is a big beauty store and warehouse where people from the industry go and stock up on everything they need for a film set. They sell everything from make up cases, to eyelash glue, to toothbrushes. Big brands, such as Nars, Stila, Mac, Bobbi Brown, Dermalogica, Pyhto, Frederik Fekkai, OPI… and the list goes on. A make up artist, or approved beauty industry professional gets between 20 and 40% discount. It is open to everyone however.
I will point out that I used to think every single product was cheaper in America. Stila for example, is a US based company, and is cheaper in the UK. Their convertible colour, which I love, is £16.00 in the UK, and $27.19 in the US with the tax they add at the till point. That currently converts to £18.00. The Morroccan Oil brush that I bought this week is $30.45 (£20.10) here, and I have since seen it is only £16.15 at home. Other brands like Kiehl's and Frederik Fekkai you save a good amount on, so it's good to be aware that prices aren't always what you expect, before you think you are getting a bargain in the USA.
Naimie's Beauty Center – 12640 Riverside Dr, Valley Village, CA 91607
Zia Threading – 14006 Riverside Drive, # 119, Sherman Oaks, CA 91423