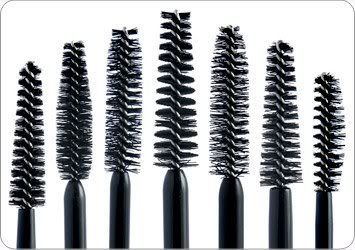 I would love feedback on this post. I am constantly and avidly searching for the perfect mascara.
I have used endless mascaras over the years, and am constantly asking make up artists and friends and pretty much anyone I run into (slight exaggeration) their preference. I have never understood the Maybelline fuss, the amount of people who have told me their favourite mascara is Maybelline astounds me – I am yet to try one that has impressed me – am I wrong on this?
I like the Loreal mascaras – as far as the lower priced mascaras go, I have always been impressed with Loreal – in particular their 'Voluminous Mascara' (£8.49).
My go to mascara is Mac's 'Zoom Lash' in Black. For £13.50, in terms of quality, and performance, it is by far and away my current favourite. It doesn't dry out quickly, which I felt happened rather rapidly with the fabulous YSL 'Faux Cils' Mascara (£22.50).
I liked 'Diorshow' – the Dior Mascara very much (£22.00), it may have dried out a little quicker than it should have, but appearance wise, it's as fabulous as YSL 'Faux Cils'.
It helps not to pump mascaras, the air gets inside the container and contributes to them becoming dry quickly.
I took Clarins 'Wonder Volume Mascara' to Norway with me (£19.00), and I was hugely impressed with how it survived the ice, at some points it was completely frozen, and still worked perfectly when I got back to normality. Just on a side note, it was a stupid thing to do to take mascara on that expedition, there were very few chances to use it!
As a teenager I used Lancome, their mascaras, were by far the best thing I could find at the time. I haven't bought one in a very long time. I think I might try them again. The one that I used to love, I believe they discontinued, but they have probably replaced it with something similar.
I don't enjoy mascaras that you have to work and work with in order for them to make any form of impact on the lashes. I don't particularly enjoy the fancy new brushes that are spiked, or mis-shapen, in fact I don't like them in the slightest. Personally I find the traditional brushes far more effective – maybe the others would take some getting used to – but I always see them as more of a marketing ploy than an innovative idea.
Please tell me your favourites, I would love to try them.