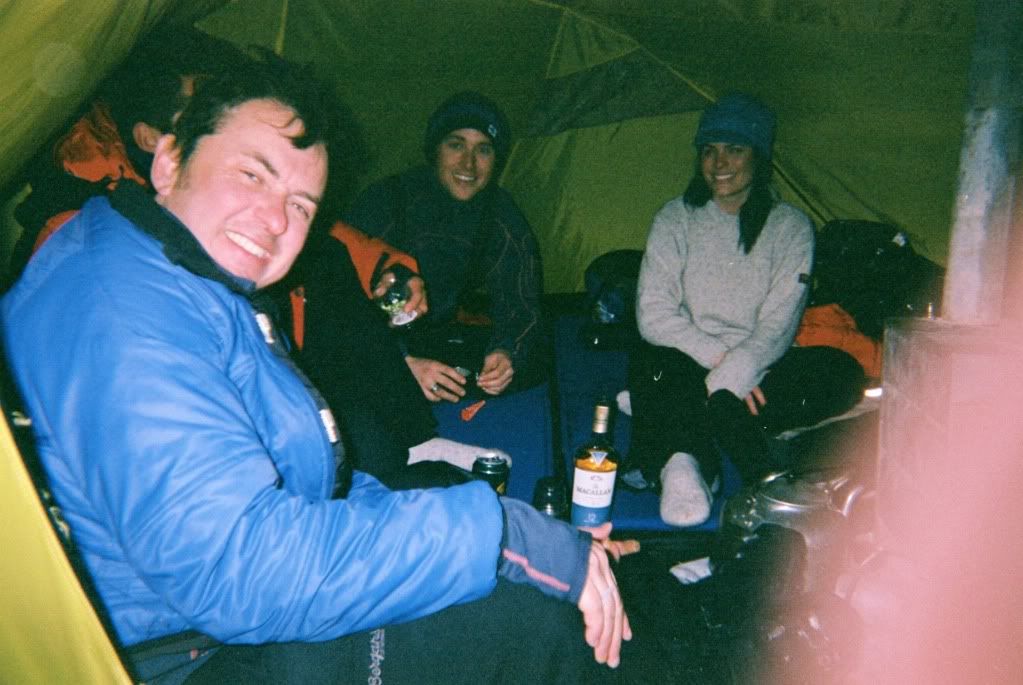 The new series of 71 Degrees North has started. I thought this would be a fitting time for this blog!
I remember the stress of packing. You could pretty much take exactly what you wanted to take, but you had to carry it. This meant cosmetics had to be extremely limited, but at the same time you had to assume you needed enough to last you a full month, if you were to stay the full duration.
The basics were fairly obvious; deodorant, toothbrush, and baby wipes – a shower was a rare thing – they only happened if you won a challenge.
Every morning without fail, everything would be frozen. I used to have to sit with baby wipes in a solid block pressed against my legs in my sleeping bag just to loosen one enough to rip it away. Icy roll on deodorant was interesting…
I took face wipes – I never usually would use them, I think of them as a very lazy way to cleanse but on this trip there was no other option.
I also customized a moisturiser. It would have been impractical to carry more than one. I mixed Dermalogica's Sheer Tint SPF15 (medium), Day Bright SPF15, Daily Defense Block SPF15 and added in some of their Solar Defense Booster SPF30. That was I was getting some sun protection, a bit of a tint, a bit of brightness and a good moisturiser. I still carry the same mixture, whenever I'm away, minus the Day Bright which to my dismay Dermalogica discontinued! The empty travel pots I buy from Marks and Spencers in their beauty section – I like theirs best, although they are available in Boots, Muji – all over the place really.
I do the same with foundations, one might not be the perfect colour, one might be the wrong consistency but with a little careful blending and mixing you can make yourself the perfect one!
Sun factor was important, even in the temperatures we were facing. The same as when skiing – the strength of the sun reflects off the snow – and it's an underestimated thing. Most days there wasn't too much sun, just lots of wind and lots of snow!
The other thing I took was Clarins HydraQuench Intensive Serum Bi-Phase. Perfect under moisturiser for dehydrated skin. Anything and everything can dehydrate the skin, sun, cold, air-conditioning, flying, life-style. We were going from temperatures up to minus 30, to a tent with a wood fire burning – both are hugely dehydrating.
My other essentials were Vaseline Lip Balm with the Rose tint – I tried to get this on everyone even the men – earplugs, and my Holistic Silk eyemask.
No matter where I'm sleeping, earplugs – and that eyemask, almost make me feel like I'm in my own bed. I bought the eyemask from a shop called Lavender Room in Brighton years ago, I'm on my third one now. I sleep with it on every single night. I think I slept better than anyone else in that tent in Norway! Marcus Patrick was always the unluckiest sleeper, he always got the bumpy ground, and would always be the one covered in snow when he woke up (from the hole, for the stove chimney in the top of the tent)!!
Holistic Silk – HERE